Marshall Elearning Hires Nick Gallagher-Hughes
29th August 2018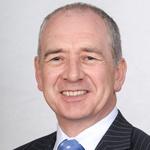 Marshall E-Learning, the leading equality and diversity elearning consultancy, today announces the appointment of Nick Gallagher-Hughes as Client Liaison and Development Consultant.
A specialist in leadership development and a well-known thought leader in training and development for Higher Education organisations, Nick brings over 20 years experience of learning and development within the public and private sectors.
Nick is the former chair (2015-18) to the Staff Development Forum (www.sdf.ac.uk), a professional body representing and working with staff and organisational developers in Higher Education to enhance the efficiency, effectiveness and organisational performance of the sector and its workforce.
He is also a psychometric role and team analysis specialist utilising a variety of methods, such as Belbin, Thomas International and Finding Potential.
David Marshall, Chief Executive and Founder of Marshall E-Learning, says:
"Nick is a very important appointment for us and we're excited that he will bring his insight and expertise to all Marshall E-Learning clients. He has an excellent reputation in the sector and a highly entrepreneurial mindset. People associate elearning with compliance, but we want to grow our online management development offering and Nick has the highest possible credentials in this area."
Nick Gallagher-Hughes added:
"Universities across the UK recognise Marshalls as the leader in elearning, especially in the areas of equality and diversity. I hope my experience will deliver even more value to our clients, where I'll be able to share my knowledge and enhance the elearning experience for Higher Education organisations and beyond."
Marshall E-Learning Consultancy offers flexible, managed e-learning services focusing on quality, speed and innovation for over 250 UK, Irish and international clients in the public, private and voluntary sectors. Clients include the Bank of England, University of Oxford, Hitachi and Santander.
The next leadership development projects from Marshall E-Learning are a forthcoming higher education managers toolkit and a coaching and performance management toolkit, developed with University College London.